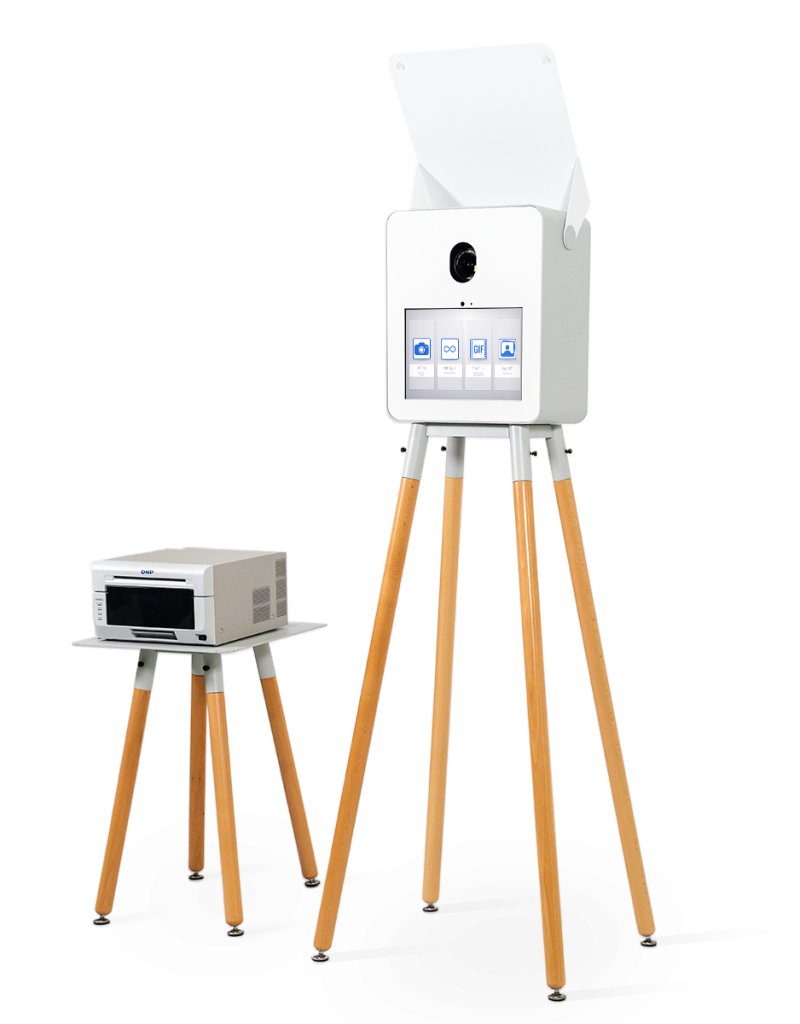 With its effortlessly chic design, the Luna is as much a work of art as it is a powerful photo booth. The Luna comes equipped with all the state-of-the-art features and unmatched photo quality that professionals have come to expect from TapSnap.
The Luna is the ideal wedding photo booth, but it is also at home at corporate events, or as a permanent installation at a luxury resort or restaurant.
Professional Camera
The Luna uses a Canon DSLR for professional image quality.
5-Minute Setup
Easy one person setup that can be completed in just a few minutes.
Travel-Friendly
The 35lb Luna includes 2 custom travel cases, making this already lightweight photo booth even easier to transport.
Flash With Bounce Card
Our integrated flash system will ensure perfect photos every time, even in the most challenging lighting conditions.
High-Resolution Prints
The included dye sublimation printer produces beautiful prints in seconds.
Go Wireless
Enjoy up to 4 hours of battery powered use, with no wires getting in the way of the fun.
KEY FEATURES
The Luna's features were created with the greatest attention to detail, and are designed to make it the best professional photo booth on the market.
SETUP IN MINUTES
Setup for the Luna is quick, easy and intuitive, saving you time and stress when servicing an event.
Watch this short video to see for yourself!
"The quality of the photo booth is exceptional. This is the best option for me. The Luna is very easy to use, the software is very advanced. It uses a DSLR Camera which is a must. For a start up like me, the Luna is giving your clients the best option in the market, even though I'm just starting."

  Christian Rana
We can't promise we have all the answers, but we do have most of them. If you leave us your details, we'll send you our pricing guide and answer any questions you leave us in the large white space below.